Innovative Auntie-in-Residence Role Brings Indigenous Leadership To Project
Meet Leona Bird, a proud employee of ATCO since 2012 and member of the George Gordon First Nation (GGFN). Her journey with us has taken her across three provinces and now she's back home in Saskatchewan. When the opportunity came along for her to be the Auntie-In-Residence at the BHP Jansen Discovery Lodge, through our partnership Wicehtowak Frontec Services, she was honored. 
"I'm humbled to help grow Indigenous employment through new opportunities, job retention, and gained skills," says Leona when asked about her new role, which was inspired by the GGFN.
The Auntie has a prominent role within Indigenous communities, providing support and encouragement to members.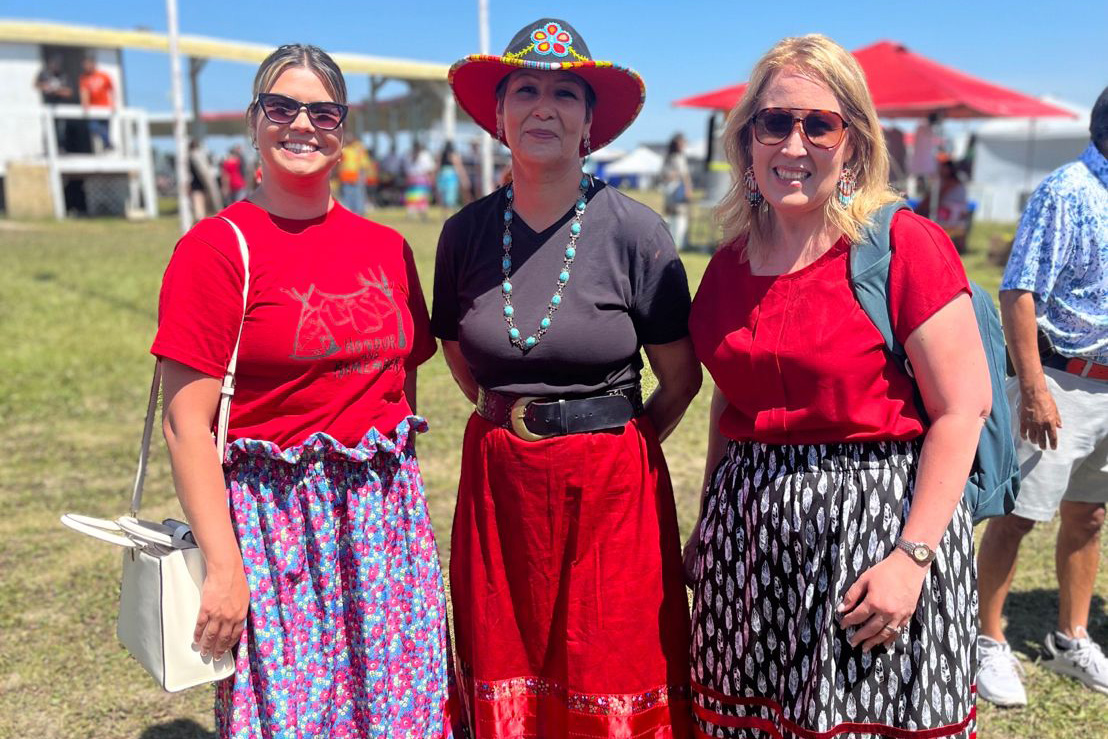 Providing a resource to Indigenous Employees
"In the past, resources haven't always been readily available due to the many barriers Indigenous people face. This role is a step in the right direction."
For historic, financial, and social reasons (including the residential school legacy), Indigenous people typically face more obstacles to gaining employment. The Auntie-In-Residence position was created to mentor employees, who may be new to the workforce, increase retention, and serve as a support at the lodge, which currently has nearly 70% Indigenous employees.
"I was determined and committed to working hard, and I enjoy learning new things," says Leona, reflecting on the different roles she's had within ATCO and her career growth over the years.
"The managers I've worked for really influenced me, pushed me to learn, built my confidence and encouraged me to lead with a strong voice," she says, noting the importance of a solid support system.
Leona is proud of how far she brought the staff previously under her direction in housekeeping and janitorial roles. She has really learned from, and appreciated, the diversity of the people on her teams and brings these lessons and experience to her new role.
Part of her mandate is to also bring awareness to Indigenous culture for those working and staying at the lodge, ensuring it's open and welcoming to all.
"We will spearhead specific craft and cultural activities that will consist of beading, moccasin making, paint nights, and much more. Additionally, we will celebrate and acknowledge important dates as they relate to Indigenous holidays and awareness campaigns."
This is a highly visible leadership role that highlights diversity in the role models for the community. We look forward to seeing the lasting impact to the surrounding Nations and the individuals who get a chance to work with Leona.