Innovative Food Donation Program Helps BC Organization
As a world-class turn-key workforce camp solutions provider, we bring the comforts of home to those working and living at remote projects. Most importantly, we know that a well-fed crew is a happy crew, so we take special care in providing delicious and nutritious meals prepared by Red Seal certified chefs.
One of the largest workforce camps our Frontec division currently operates is the Two Rivers Lodge at BC Hydro's Site C Clean Energy project. When you're feeding a workforce of 1,700 people, preparing almost 5,000 meals per day, careful planning and logistics come into play. However, with fluctuating guest populations, there's inevitably food left over at the end of the day, that could benefit those in need.
And that's why B.C.'s Food Donor Encouragement Act, which is provincial legislation that protects companies and people looking to donate food, is important to communities in the province and provides a unique opportunity for ATCO.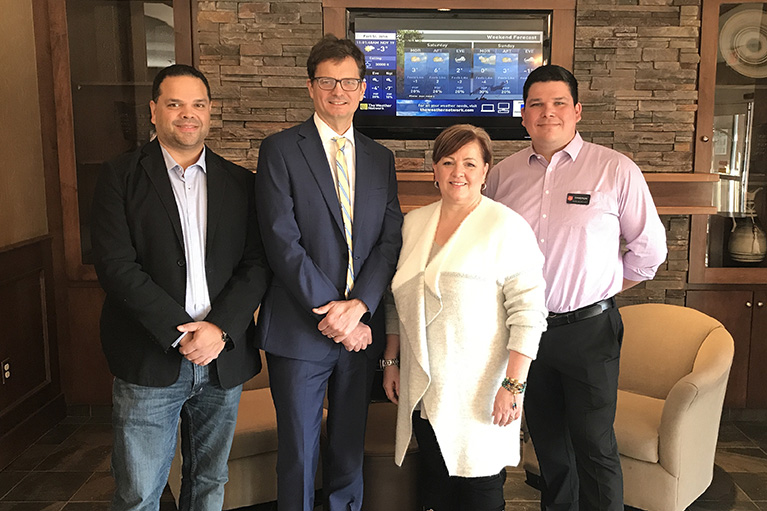 The City of Fort St. John, where Site C is located, belongs to the National Net Zero Waste Council and approached our team about partnering with the local Salvation Army to donate our unused, viable food and prepared meals to help feed vulnerable residents. It's an exciting initiative that allows us to make a positive impact in the community in partnership with a reputable organization like the Salvation Army.
"We've been here since 2015 and truly feel a part of the wonderful community of Fort St. John," says Brian Hussain, Facility Manager. "This program is a great opportunity to give back."
At ATCO, our vision is to deliver inspired solutions for a better world. And that includes innovative initiatives that support the communities where we work and live. As the program gets underway here in Fort St. John, we're also looking into other communities near our B.C. projects that could benefit from a similar partnership.
Preparing food for Salvation Army delivery in Fort St. John, B.C.

Unused meals delivered daily to Salvation Army